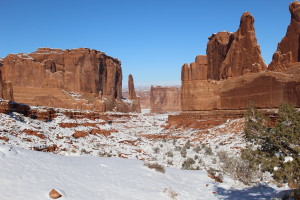 June 25, 2014
There's a story about a man who sought out the Buddha for help.  He was unhappy with his life.  There was nothing overwhelmingly terrible about his life, but it seemed full of an endless succession of little disappointments, struggles and complaints.
He was a farmer, and a good one.  He enjoyed farming.  But sometimes it didn't rain enough, or it rained too much, or the summers were too hot or too cold, and so his harvests were not as good as he hoped.
He had a wife.  And she was a good wife whom he loved.  But sometimes she nagged him too often or too much.  And sometimes he got tired of her.
And he had children.  And they were good children.  He enjoyed them a lot.  But sometimes…
The Buddha listened patiently to the man's story until he finally finished.  He looked at the Buddha expectantly, waiting for some word that would fix everything.  Then the Buddha said, "I can't help you."
The man was startled, then disappointed, then angry.  He said, "I thought you were a great teacher.  I thought you could help me."
Everybody's got problems," said the Buddha.  "In fact, we always have eighty-three problems, each one of us, and there's nothing we can do about it.  If you manage to solve one problem, it's immediately replaced by another.  You'll always have eighty-three problems.  You're going to die, for example.  For you, that's a problem, and it's one you'll not escape.  There's nothing you nor I nor anyone else can do about it.  We all have problems like these, and they don't go away."
The man was furious.  "Then what good is your teaching?" he demanded.
"Well," said the Buddha, "it might help you with the eighty-fourth problem."
"The eighty-fourth problem?" said the man.  "What's the eighty-fourth problem?"
"You don't want any problems,"  said the Buddha.
Run Away, Deny, or Face Up?
We all have problems. And we always will.  Why?  It's not complicated. The world refuses to operate according to our personal plan; people are often thoughtless and unkind; things happen; mistakes are made; dissatisfaction is rampant; we want more than we have.  And so problems appear.  When we try to avoid them by denying that they exist, or refusing to accept that they are part of our lives, or  blaming others for our troubles, we become like the farmer in the story:  frustrated and dissatisfied.   And then, as the Buddha taught, rather than having our allotment of eighty-three, we end up with eighty-four.
"The problem is not that there are problems," writes American psychiatrist Theodore Rubin.  "The problem is expecting otherwise and thinking that having problems is a problem."
Denying that there are problems, or failing to face up to them and take them on, leads to a predictable outcome:  they get worse.  "Problems do not go away," writes psychiatrist M. Scott Peck in his book, The Road Less Traveled.  "They must be worked through or else they remain forever a barrier to the growth and development of the spirit."
It could even be worse .  Denying that we have problems, or refusing to deal with them,  Peck believes,  are the sources of one of the most devastating of human problems:  "The tendency to avoid problems," he says, "…is the primary basis of all human mental illness.".
There is another way to understand the Buddha's teachings that we all have eighty-three problems: Having problems and grappling with them need not be problem, it could be a blessing.  Here is Peck again:
"..it is in this whole process of meeting and solving problems that life has its meaning.  Problems are the cutting edge that distinguishes between success and failure.  Problems call forth our courage and wisdom.  It is only because of problems that we grow mentally and spiritually."
Accepting that we have problems and working our we way through them can yield huge dividends:  mental and spiritual growth, success rather than failure, the achievement of meaning and purpose.  And there is more.  Psychologists are in agreement that the  presence of problems at the center of our emotional and cognitive experiences offers us important benefits :
Problems exist because we care about what is happening;
Our emotional lives are attached to the problems we grapple with;
We only think when we are confronted with problems;
There is no perception per se, but only perception in relationship to problems;
Learning does not occur in a vacuum, but always about ways to solve problems;
The choices we make, and then the actions we take in order to implement our choices, are aways about problems.
Clearly, problems are important in our lives, even essential:  growth, success, emotional vitality, courage, wisdom, thinking, perceiving and experiencing, learning, choosing and acting, are all associated with problem situations.
Rather than deny or distort or evade or run away from our problems,  what if we turned toward them instead, and faced up to them.  In their book Hard Facts, Dangerous Truths and Total Nonsense,  Stanford professors Jeffrey Pfeffer and Robert Sutton go further.  Writing primarily to leaders in business and organizations, they make a strong suggestion that applies as well to all of us: Embrace the Mess!
They explain what they mean by Embracing the Mess  this way:
Accept that there will always be errors, setbacks, miscommunication, frayed nerves, and frightening rumors…Treat glitches as a normal part of the …program, learn from them, assume that everyone has the best intentions, and focus upon how to fix the problem instead of whom to blame.  Point at solutions instead of each other.
While it may seem to be paradoxical, having problems is the best way, and perhaps the only way, to become who and what we want to be.  If we are to get somewhere in our lives, we need our problems to help us along, which is why being skilled at dealing with them is so important.
This is not to say that problems are always pleasant experiences.  While working on some problems may fill us with excitement and exhilaration, others can push us to our limits and beyond. Grappling with them can keep us awake at night, worrying over what may happen, fretting that what we plan to do will not help.  Yet there is always the promise that afterwards, when we have done our best, we will be smarter, wiser, and more capable of taking on the next challenge.  The only way to get better at working with problems is to work with problems.
But eighty-three problems is enough.  No one should burden themselves with the eighty-fourth!