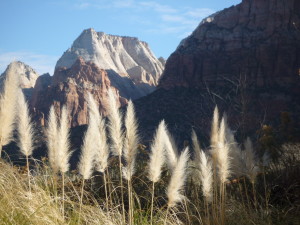 September 28, 2017
"1400 paying customers,
one piano,
no score.
This is not the calculus for a successful concert."
"For One Night Only"
BBC Radio 4
29 December 2011
 On the afternoon of January 24, 1975, Keith Jarrett and Manfred Eicher were sitting in the lobby of a hotel in Cologne, Germany, waiting for Vera Brandes to arrive.  Brandes was the 17-year-old producer of the concert that Jarrett was to play that night at the Cologne Opera House.  Jarrett, the American jazz musician, and his manager and producer, Manfred Eicher, were in middle of a tour of 24 solo concerts – 11 in Europe – which had begun on October 16, 1974 in Washington, D. C and was scheduled to end on April 20, 1975 in Waterville, Maine.  "These solo concerts were major events in terms of twentieth-century music…they are without precedent, not only in jazz history, but also in the entire history of the piano," wrote biographer Ian Carr in Keith Jarrett:  The Man and His Music.  "They were not renditions of composed music committed to memory, nor were they a series of variations on composed themes.  They were attempts at very long stretches (up to an hour at a time) of total improvisation, the creation from scratch of everything:  rhythms, themes, structures, harmonic sequences and textures."
Fully aware of how demanding that playing such improvised concerts could be, Jarrett had insisted that they schedule a concert every other day.  Since Jarrett had played the night before in Lausanne, Switzerland, January 24th was supposed to be a day of rest.  However, when Brandes called and told them that she could schedule a concert in the Cologne Opera house, Jarrett agreed to come. Having driven all that day from Switzerland in a small Renault 4, and Jarrett and Eicher were exhausted.  Jarrett wanted to visit the Opera House before the concert to look at the piano. The concert was planned for 11:00 pm, the only time Brendes could arrange for the hall, so Jarrett's plan was to examine the piano and the hall, then return to his hotel, take a nap and then have dinner before the concert.
If all went well, in a few hours Jarrett would stride on to the stage of one of the most important musical venues in Europe and begin to play.
It did not go well.  In fact, it almost didn't go at all.
"Keith Cannot Play"
For Vera Brandes, January 24 was the happiest day of her life.  At 17, she was the youngest concert producer in Europe, and the concert at the Opera House was by far her most ambitious and potentially successful effort to date.  When she arrived at their hotel she was excited to tell Jarrett and Eicher that the concert was completely sold out.  Jarrett could expect an audience of 1,432 jazz aficionados in the audience.
When they reached the concert hall late in the afternoon, it was immediately clear to Jarrett that the piano on the stage was not the piano he had expected. "Keith played a few notes," recalled Brandes. "Then Eicher played a few notes. They didn't say anything. They circled the instrument several times and then tried a few keys. Then, after a long silence, Manfred came to me and said, 'If you don't get a new piano, Keith can't play.'"
What had started out as the happiest day of Vera Brandes' life was turning into the worst.
In agreeing to the concert, Jarrett had requested a specific piano – a full-sized 9-foot concert Bosendorfer –  that he had heard another jazz pianist play during an earlier tour of Europe, and the Opera House administration had agreed to provide it. What Brandes had not realized until that moment was that the Opera House crew had failed.  When they could not find the requested piano, and caring little for a late-night jazz concert, they had delivered a small Bosendorfer – "like half a piano" remembered Brandes – and had gone home.  What Jarrett and Eicher found was "this tiny little Bosendorfer, that was completely out of tune, the black notes in the middle didn't work, the pedals stuck.  It was unplayable," said Brandes.   Jarrett was dismayed:  It was a "piano which hadn't been adjusted for a very long time and it sounded like a very poor imitation of a harpsichord or a piano with tacks in it."   Biographer Ian Carr's description was just as severe: "[Jarrett] had to adapt to an instrument which sounded like a…barroom piano…it was barely passable in the middle and lower resisters, [and] the upper registers sounded tinny."
With an unacceptable piano, it looked like there would be no concert.  Jarrett left the hall and returned to the car, ready to get back to the hotel and to get some much-needed rest. Faced with the humiliation she could expect when 1432 concert-goers arrived at the Opera House and found no Keith Jarrett and no concert, a desperate Vera Brandes followed him. Standing in the rain and speaking through the open window of his car, she pleaded with him to play.  Jarrett looked out at the bedraggled teenager and took pity on her.  After a few moments of silence, he said  "Never forget.  Only for you."  She never did forget.  Thirty-six years later to the day, when the BBC brought a number of people who were involved with the concert back to Cologne for a reunion, she said "It still brings tears to my eyes."
Brandes immediately went to work to find a replacement for the woeful piano.  After calling everyone in the music community she could think of, she eventually located the Bosendorfer that was supposed to have been transported to the Opera House.  What she could not find were the means to get it there.  She then recruited a group of friends to help her push it through the streets of Cologne, but had to give up that idea when the piano tuner, who had just arrived to work on the "unplayable" piano, told her that trying to push the piano in the rain would ruin it.
"…the hell with everything else." 
Back at the hotel, Jarrett ran into one problem after another.  Exhausted, he tried to nap but couldn't manage it.  Then he and Eicher went out to eat, according to Jarrett, "…in the hottest Italian restaurant I've ever been in, and I was sweating profusely.  We were sitting with about ten people and everyone was served before I was.  My food arrived fifteen minutes before I was supposed to be at the hall, and I had to gulp down food that was not very good in an overheated restaurant, having not slept for twenty-four hours."
Tired, frustrated, uncomfortable, and in pain – he wore a brace throughout the whole tour in a futile attempt to reduce the chronic pain in his back – he made his way to the concert hall. "I remember going out on the stage," he said later, " [and] I was falling asleep.  All I had to do was sit down and I'd be, not really falling asleep, but I was nodding and spacing out…When I finally had to go out on stage to play it was a relief…It was:  I am now going out here with this piano – and the hell with everything else!"
"It was magic"
Jarrett walked onto the stage, sat down at the inadequate and flawed piano, and in front of 1432 people who, in the darkness were invisible to him, and began to play. When he played the first four notes, a ripple of laughter ran through the auditorium. In a moment of sly humor, he played the Opera House's intermission bell, a signal that a concert was about to begin. "But just as quickly," wrote Corinna da Fonseca-Wolheim in an October 11, 2008 Wall Street Journal article titled "A Jazz Night to Remember," "the reaction turned into awed silence as Mr. Jarrett turned the banal and the familiar into something gorgeous and mysterious…  In the Jazz world of 1975, the sheer beauty of the program was revolutionary."
Vera Brandes, standing in the wings, held her breath:  As she remembered later, "the minute he played the first note, everybody knows this was magic. Something is going on here that is going to be remarkable."
And the magic continued for over an hour.  People who were there remembered how absolutely silent the people were, as if they could hardly believe what they were hearing. They seemed utterly transfixed by the improvisations that Jarrett was creating.  Brandes, unable to stay in one place, roamed throughout the hall. "I wanted to see it from all perspectives.  Each door I opened, it was the same kind of magic."
Witnessing "the act of creation itself."
The Koln Concert is undoubtedly Keith Jarrett's most famous album and many consider it to be the best concert he ever played. Certainly it is the one most beloved by Jarrett's fans. By 2013 the album had sold more than 3.5 million copies, making it the best-selling solo jazz album or solo piano album ever.  Musicologist Peter Elsdon considers it to be a worthy fourth member of the pantheon of the best jazz albums ever recorded which include Miles Davis' Kind of Blue (1959), Herbie Hancock's Headhunters (1973), and Dave Brubeck's Time Out (1959).
But it was more than a best-selling album.  It was, according to Fonseca-Wolheim a "lasting work of art:"
"..It is not likely to be forgotten…In fact, what makes the album
extraordinary is that the music, created out of nothing over a space of an evening decades ago, has stood the test of time as a lasting
work of art.  Far from being a memorial monument, the record gives
the listener the opportunity to witness the act of creation itself, to
participate in the making of art."  
How Did It Happen?
After the concert, Jarrett did not seem to understand what he had wrought during that hour on the stage.  It was not until later in the car on their way to another venue of the tour that he and Martin Eicher listened to the cassette of the concert, and, in spite of some reservations about the technical quality, decided to release the recording later that year.  It was received with ecstatic reviews.  On December 29, 1975, Time Magazine listed The Koln Concert as one of their Records of the Year.
After the world-wide success of the album, many people, including Jarrett himself, have attempted to explain how it happened.  "It sounds free," said Jarrett, "but it also sounds like it's moving from one thought to another without any separation, without any jump…I think," he continued, "that the album is full of really rich ideas…"
Semi-Comatose State
Biographer Ian Carr heard in the music a "warmth and friendliness" which he felt were rare.  His term for it was "benign." Why benign?  "…there is none of the struggle and stress which exhilarates and disturbs" on Jarrett's other great solo albums, suggests Carr.  Why no struggle or stress in the music made in Cologne? Carr believes that the turmoil and turbulence that had taken place before that concert had drained it away, leaving Jarrett in a "semi-comatose" state making his time on the stage "a refuge from that struggle and stress – an escape."  As a result, the music unfolded at a leisurely pace which resulted in "greater simplicity and a folksy, ruminative quality [which] gave the whole concert a clarity…which makes the music much more accessible to a lay public."  Nevertheless, he added, "Jarrett creates some hypnotically beautiful music which has an identity of its own."
It Was The Piano
Others believed that it was the piano with all of its liabilities that made the difference between a good performance and the "performance of a lifetime."  Manfred Eicher, Jarrett's colleague and record producer said "Probably he played it the way he did because it was not a good piano.  Because he could not fall in love with it he found another way to get the most out of it."
Since he could not "fall in love" with the piano, his approach had to change: the condition of the piano set limits on what Jarrett could do. He quickly discovered that he would have to play much louder. "What's important to understand is the proportion between the instrument and the magnitude of the hall," recalls Vera Brandes. "Jarrett really had to play that piano very hard to get enough volume to get to the balconies.  He was really – pchow – pushing the notes down."
He also had to make further adjustments.  Since the lower registers of the piano were unresponsive, and the higher registers sounded "tinny," he had to confine himself for most of the time to the middle registers.  And that led to a lot of repetitive rhythms because according to Carr, "it is in the lower middle areas of the piano that such rhythms 'speak' and sound best."  And since the pedals did not function properly, Jarrett largely gave up sonority in favor of rhythm.  "…He plays the entire concert within the limitations of his instrument, "writes Carr, "and even within this narrow confine, he achieves a state of… inspired grace."
Improvising Improvisation
Jarrett is renowned for his mastery of improvisation.  A claim that he is among the most skillful improvisers on the piano, if not the most skillful, would attract little disagreement (If not Jarrett, then who?).  He mastered his craft by taking on a personal challenge that can only be called audacious:  In 1973 he scheduled a tour of Europe during which he played eighteen solo concerts, and then again in 1975, he followed up with a second tour of twenty-four solo concerts.  At each of these concerts, he would walk out on to the stage, sit down at the piano, and for an hour or more he would improvise:  go wherever his musical muses wanted to go. Gradually, and with great effort and dedication, he became what biographer Ian Carr called the "greatest improviser of all time."
There is ample evidence that supports Carr's claim.  When recordings of two of these concerts from 1973 – Lausanne, Switzerland in March and Bremen, Germany in July – were released as a boxed set with the title Solo Concerts,  according to biographer Ian Carr,  they "caused an international sensation, received ecstatic reviews" and were given dozens of awards.  The reviewer for Down Beat gave it five stars and asserted confidently: "If this is not music for everyman, then everyman is lost in the void."
By the time Jarrett arrived in Cologne in January of 1975  he was as ready musically for the Opera House concert as he could be. But as we have seen. the Opera House was not ready for him.  An unexpected complication had been added into the mix:  he had to play the concert on a substandard, wholly inadequate piano that sounded like it belonged in a bar rather than on the stage of the Opera House.
Yet for the history of jazz, the sorry state of the piano may have been a blessing.  Jarrett could no longer rely on a superb instrument to showcase the remarkable improvisation skills that he had so painstakingly learned during the previous years.  Forced into uncharted territory by his fatigue, discomfort, and pain, and by the presence of an "unplayable" piano, he had to improvise differently:  he had to improvise new ways of improvising.  As it turned out, he was more than up to the challenge; he exceeded all expectations, including his own.
Jarrett's Choices
In the 1940′s the American psychoanalyst Karen Horney proposed a model of human behavior that identified ten basic behaviors that were the foundations of all neuroses.  She divided these ten behaviors into three categories:  Moving Away, Moving Against, and Moving Toward people and situations.
Moving Away behaviors are those that result in people leaving, retreating from, or abandoning unpleasant and difficult situations.
Moving Against are generally aggressive and hostile actions, including condemning, attacking, blaming, and humiliating.
Moving Toward are those behaviors that accept situations as they are, often embracing them, and then exerting good-faith efforts to make things better.
No one would have blamed Jarrett if, on that rainy night in the winter of 1975 in Cologne, Germany, he had chosen not to play the concert and had returned instead to his hotel in order to rest up for the grueling concert dates that lay ahead.   After all, the explicit conditions that he had spelled out in the contract had not been met.  Not only had the promoters not provided the piano that he had specified, what was left in its place was a parody of a grand piano.
Few would have been surprised if he had lashed out at Vera Brandes for the deplorable conditions that he encountered and ended up blaming her for the whole mess.
But that was not what he chose to do:
- He moved toward the problem and began to make choices that led irresistibly to what became among the greatest solo concerts that he, or anyone else, has ever played:
- After seeing the piano and realizing that it would not do, rather than  return to the hotel, have dinner and get much needed rest, he took the time to listen to, and be influenced by, the anguished teen-ager standing in the rain and pleading with him to play.
- His decision to play the concert was a decision for her benefit rather that his own: "Never forget," he told her. "Just for you."
-  He put aside his fatigue, discomfort, and frustrations and, in his words, by "emptying myself," let the unconscious processes take over the making of the music, began to play.
- He adopted a "what the hell" attitude: "When I finally got out on the stage and play it was a relief…I am going out here with this piano –  and the hell with everything else."
- And he held nothing back.  In Messy: The Power of Disorder to Transform Our Lives, Tim Harford describes Jarrett playing that piano that night: "Standing up, sitting down, moaning, writhing, Jarrett didn't hold back in any way as he pummeled the unplayable piano to produce something unique."  As one person who was there said 36 years later, "He was utterly there!"
Embracing the Mess
Organizational theorist Russell Ackoff once observed that most of the situations we call "problems" are not problems at all, but "messes," collections and combinations of potential problems that are in a state of constant flux. "[We] don't solve problems, we manage messes," he wrote.  That most people lack the skills necessary to be good problem solvers is a truism.  That most people lack the abilities to manage messes is an unhappy reality.
When Jarret arrived in Cologne on the rainy afternoon in 1975, what he discovered was a "mess."  Rather than moving away or against it, he moved toward it and, by finding and dealing with the problems in the mess one at a time, began the difficult process of "managing" it.
When Vera Brandes heard the first notes that Jarrett played that night, she  said, "Something is going on here that is going to be remarkable."  Paul Gambaccini, the moderator of the 2011 BBC Radio 4 program "For One Night Only: Keith Jarrett and the Koln Concert" had his own opinion: "Even the simple superlative 'remarkable' is an understatement."
"It wasn't the music that he ever imagined playing," wrote Tim Horford in 2016. "But handed a mess, he embraced it, and soared."